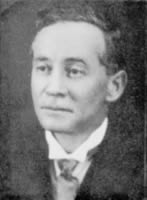 The development of this website was made possible by a substantial bequest from Mr Percy Thomson. Mr Percy Thomson was a solicitor, farmer and former Mayor of Stratford who died in 1962.
The Percy Thomson bequest is being used to realise his vision, an arboretum (botanical garden of rare trees) and a plant collection or herbarium, and an art gallery.
Percy Thomson was Mayor of Stratford from 1929-1933 and1938-1947. He took an active part in civic administration and many other aspects of the community.
Nationally recognised as a grower of rhododendrons, Mr Thomson's
Stratford collection was described by experts as one of the best in New Zealand.
The riverside park in Page Street, Stratford was developed as a result of
the enthusiasm of the late Percy Thomson.